Robert A. Vance, CPA/CFF, CGMA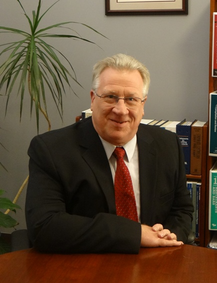 Areas of practice include:
Tax Preparation, Tax Audits & Representation
Tax Planning - Individuals, Businesses, Professionals
Business Advisory
Business Start-ups - Acquisitions - Mergers
CFO Services (Interim Engagements)
Forensic Accounting Services
Business Accounting & Budgeting
Licenses & Certification
CPA - Certified Public Accountant
CFF - Certified in Financial Forensics
CGMA - Chartered Global Management Accountant
Memberships
American Institute of Certified Public Accountants

CPA Member
Tax Section - Member
Forensic & Valuation Services Section - Member

CT Society of Certified Public Accountants

CPA Member
Served on "State of the State" Task Force
Clients are unique and so are the services that we provide. Lawyers, Musicians, Entertainers, Doctors, Sports Professionals, and many other professions - they each have their own nuance or tax consideration, and our services and advice are tailored accordingly.
In addition to servicing our individual and business clients, law firms have engaged us with projects including: multi-year delinquent tax problems, forensic accounting, family law/divorce, bankruptcy, and tax analysis for use in both U.S. Tax Court and for criminal cases in U.S. Federal Court.
Prior to establishing his own CPA firm, Bob worked both in public accounting, and in corporate accounting with a wholly-owned subsidiary of Conseco, progressing through various positions. Bob is a graduate of Boston College.